Wedding Album Designing with Lightroom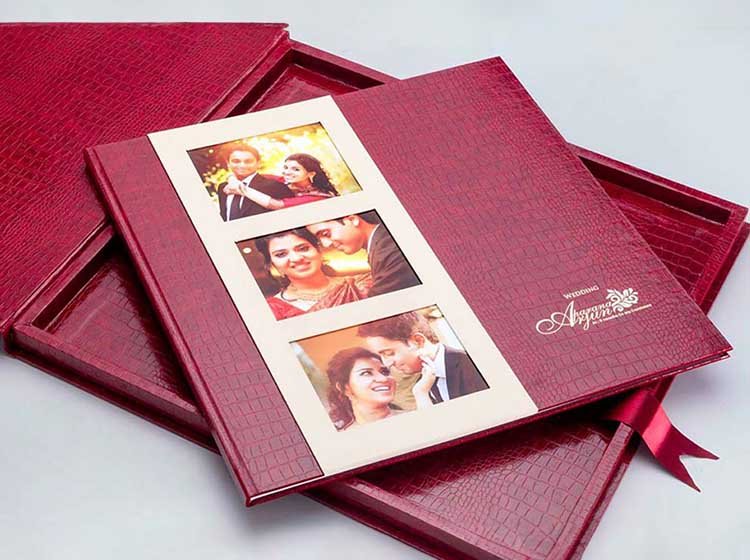 Learn to create beautiful Wedding Albums
A must course for wedding Photographers. It saves Money and Time too.
Make your own Wedding Albums. Don't depend on Album designers
Wedding Album designing plays a great role in wedding and other events photography. Skilled album designers are in great demand these days. Every function ends up with albums. But most of the wedding photographers are unable to deliver their albums punctually. This is due to their dependency on external album designers who don't deliver the albums within the promised timings.
This album designing course is aimed at Wedding Photographers. They can create beautiful albums within short time. And deliver the albums to their clients quickly. This course is also useful for participants who would like this as their career
Lightroom and Album Designing content
Wedding is an important event in one's life. Wedding albums hold a special place in the hearts of couples and their families. A beautifully designed Wedding album evokes emotions and creates a more intimate connection with the memories captured. Couples love to share the wonderful wedding day moments wither loved ones through their wedding albums.
Enhancing Wedding Album Designing Skills
This workshop is mentored by an experienced wedding photographers can provide valuable insights into album layout, storytelling, image selection, and other design elements. Participants also learn new techniques, styles, and trends in album designing, ultimately improving their overall skill set.
Understanding Client Expectations
Wedding photographers must understand their clients' preferences and expectations when it comes to album design.
This understanding can lead to higher client satisfaction and positive word-of-mouth referrals. 
Outsourcing a designer from the market will neither know nor understand client's expectations.
Enhancing Editing Skills for Creativity
This course enhances various designing skills. Participants learn : how to cull the images and select best images in Lightroom, Retouch them in Photoshop, and create beautiful wedding albums.
Get connected with other professional photographers
This wedding Album designing workshop provides excellent opportunity to connect with other professional photographers. Building relationships with fellow professionals can foster collaboration, idea sharing, and potential partnerships. This can also lead to referrals, second shooter opportunities, and an expanded professional network.
Fast delivery of Wedding Albums
Delay in delivery of wedding albums can be highly frustrating and disappointing for both photographers and customers. Wedding albums hold significant sentimental value for the clients. Timely delivery is crucial to ensure that couples can cherish and share their memories with their loved ones without unnecessary delays
Biggest problem all wedding photographers are facing is the delay in delivering wedding albums. Many album designers take their own time to deliver their design since they are already heavily loaded with many such designing jobs. 
Wedding album designing workshop helps the wedding photographers to stand on their own legs. Makes them designing a breeze. They can even deliver the albums before time. 
Timely delivery within the expected timeframe,  demonstrates professionalism, reliability, and respect for the couple's excitement and investment in preserving their wedding day. This will also fetch your future orders in wedding photography
Workshop Duration: 2 Days
Fees: Rs 15,000/-
Dates: